MediOrganizer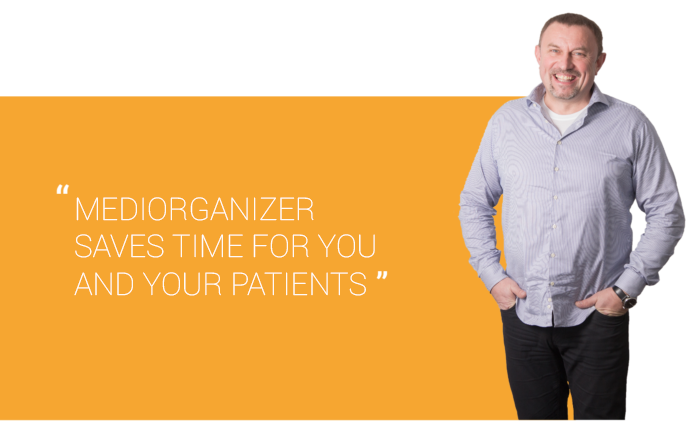 AN APPLICATION FOR BOOKING AND




SCHEDULING OF PATIENT EXAMINATIONS


IN MEDICAL FACILITIES
MediOrganizer

 is an intelligent software designed to increase the quality of patient care. This system allows for clear and easy booking and scheduling of patient examinations, and post-evaluation of the data. MediOrganizer is built so that it could be comfortably and effectively linked to other systems (call systems, KIS, RIS, and others).
 
MediShare
MEDISHARE – A CLINICAL PORTAL


IN MEDICAL FACILITIES
MediShare is another product from the intelligent software series. It focuses on the support of all co-operation, and calendar and document sharing administrative tasks, including the management of changes inside the medical facility. The system allows for the integration of a variety of applications into a unified, standardized, environment.

MediShare

is suitable for medical facilities of any size.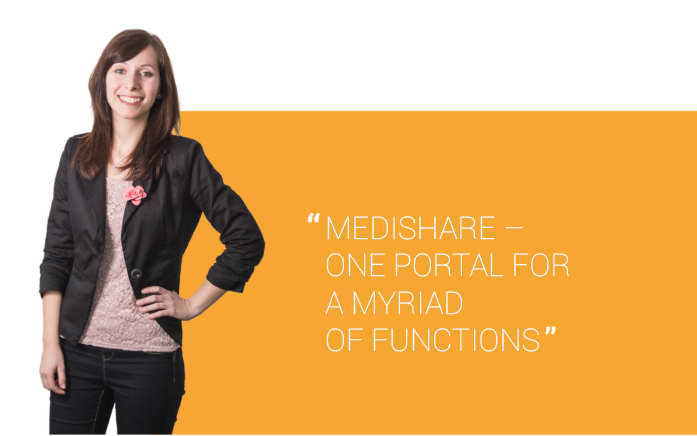 MediBus
FLEXIBLE INTEGRATION OF INFORMATION




SYSTEMS AND APPLICATIONS


IN MEDICAL FACILITIES
The

MediBus

intelligent software is an integration environment which links the systems of external institutions or entities (medicine suppliers, paramedics, health insurance agencies, etc.) with a specific medical facility.

MediBus

functions as a data bus, in which the data are immediately accessible via secure access. All the data within the

MediBus

system are accessible to authorized personnel only, as per valid legislation.
 
MediReha
THE OPTIMISATION OF PROCESSES




OF REHABILITATION CARE


IN MEDICAL FACILITIES
Yet another software from the family of "Medi" products is focused on the optimisation of rehabilitation care. With the assistance of this system you will be able to schedule working hours of all departments, doctors, therapists, exercise rooms, pools, etc.

MediReha

will simplify the booking of patients for rehabilitations and clarify the organization of the waiting-room by using the call system. The application also enables clients/patients to book the time of their rehabilitation from the comfort of their homes.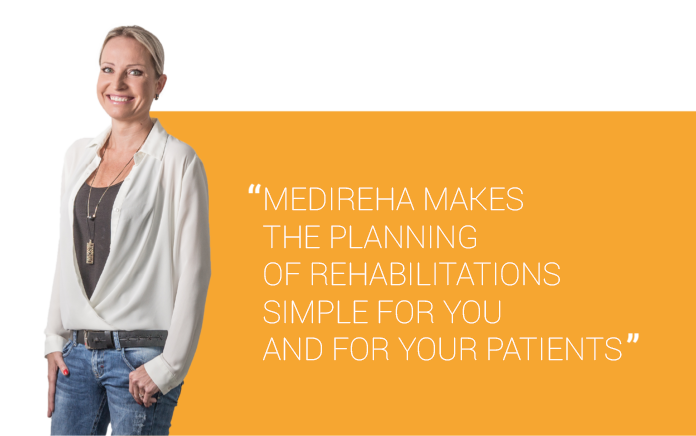 ANOTHER PRODUCTS AND SERVICES
MediRis
Clinical pharmacist
AGFactor
Custom development of information systems
IT consulting
ABOUT US
ARTIIS GROUP is a company which helps hospitals, health centres, and other medical facilities facilitate and simplify administrative processes and work, so that they could fully dedicate their time to their patients. The members of our experienced team have been in IT for many years and helped many of the top medical facilities in the Czech Republic increase the effectivity of work by providing intelligent software tailored to their needs.
Our company's philosophy is based on friendly communication with our clients and on building good relations with them. We are a team of professionals and we ensure the safety of sensitive data.
PHONE
+420530508440
Adress:
ARTIIS GROUP, a.s.
Headquarter:
Běhounská 2/22-24,
60200 Brno
Office:
Klášterského 19,
61700 Brno


mapa